Massage Therapist In Kamuela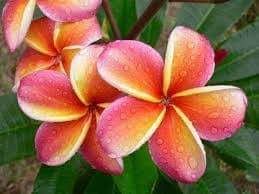 Sharing the Aloha spirit through my work since 2015
Click the drop down menu for convenient online scheduling.
Experience the true meaning of aloha with any of our services. Feel relaxed, nurtured and rejuvenated with a therapeutic massage today.
OPEN
Tuesday - Wednesday - Thursday
8:30 am to 4:30 pm
Fridays
8:30 am - 2:00pm
Appointments outside our regular schedule may be available.
call/text 808.896.9343
We will do our best to squeeze you in.
Aloha Nani Massage is dedicated to improving the health and wellness of our community and visitors alike. Providing high quality massage therapy services with a variety of modalities.
Choose from Lomi Lomi, Swedish, Customized Massage, Pregnancy Massage, Hot stone therapy, Reflexology, Deep-tissue/sports, MFR/ trigger point therapy, Spa massage, service enhancements, and more. Discounted massage packages and gift certificates also available.
Couples Massage Available With 24hr Notice.
Aloha Nani Massage is a privately owned massage therapy practice located in side the THERAPEUTIC MASSAGE Clinic at Ironwood center.
We are located right between the rainbow fence and the Shell Station on Hawaii belt road in beautiful Waimea town.
🌈Mahalo for visiting and have a great day.
😄Nani Dickens lmt 14583
🌺Aloha Nani Massage MAE 3465
nanilomma.nd@gmail.com