About the Owner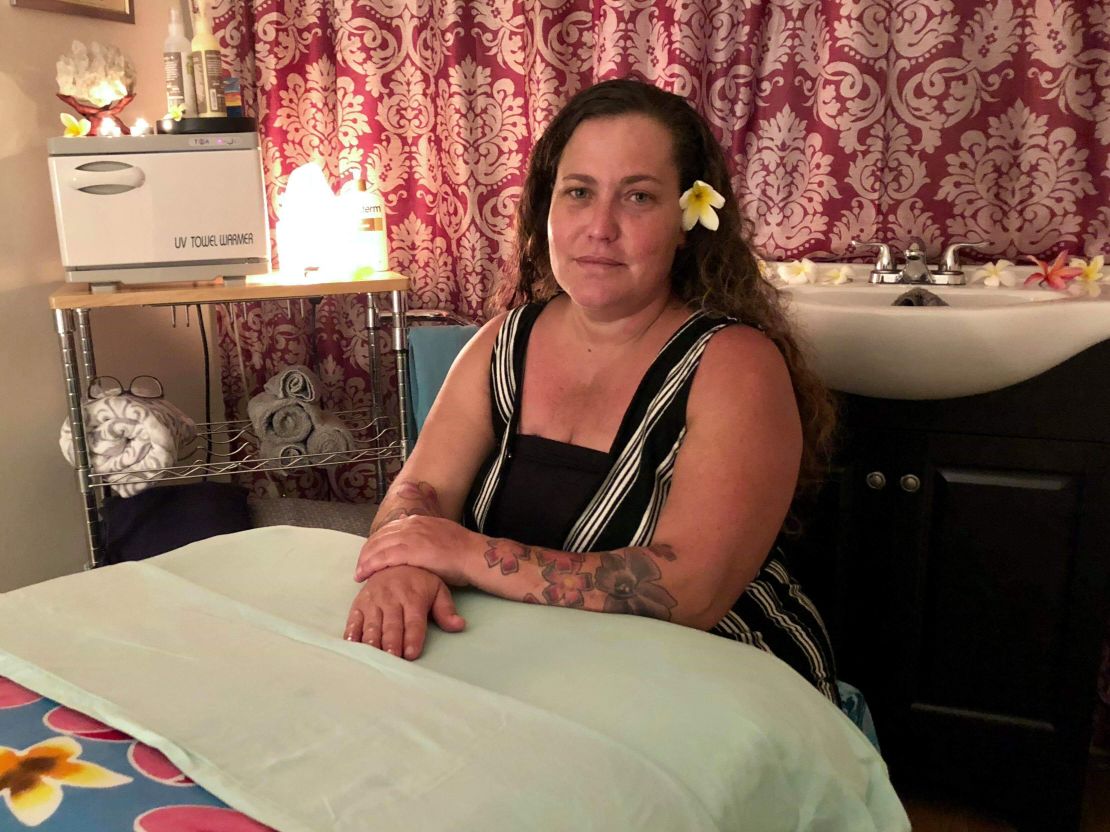 Aloha!
My name is Nani Lomma Dickens L.M.T. Owner and operator of Aloha Nani Massage. I have been sharing the ALOHA spirit through my work since 2013. I am a proud graduate of Hokulani Massage Academy, where I studied the theory and practical application of Therapeutic Massage—specializing in deep tissue for chronic pain relief and structural integration. I continued my education through lymphatic massage, healing stones, aroma touch & Hawaiian Lomi Lomi. Perfecting my relaxation techniques, learn more about the sacred Hawaiian healing art of massage, Kinesiology, human anatomy, and the healing proprieties / proper use of essential oils.
Here at Aloha Nani Massage, I take a natural approach to better health. All of my services promote self-care, self-awareness and encourage a healthier lifestyle. As part of your comprehensive health plan, massage therapy can help you uncover the source of your dis-ease. Bring your mind, body, and spirit back to balance, improve your circulation, detox the body, promote longevity, and feel great! I highly encourage you to consider the extraordinary benefits of regular massage therapy treatments.
When I am working one on one with a client, I feel like my most authentic self. I am reminded of who I am and what I am meant to do in this life. Massage therapy is not just my passion. It is my purpose. My goal as a massage therapist is to provide my clients with a natural alternative to pain and stress relief. I am using the highest level of expert care to ensure immediate & long last results.
The most rewarding part of what I do is knowing that my work improves my community and visitors' health, wellness, and overall quality of life.
Visit me at the Therapeutic Massage Clinic Ironwood Center Kamuela. I will use all my expert skills to customize a massage that meets your individual therapeutic needs. I look forward to working with you soon.
Mahalo,
NANI DICKENS LMT. 14583